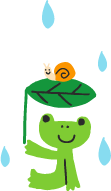 TORUNE Co., Ltd. (hereinafter referred to as the "Company") understands the importance of personal information (name, address, date of birth, telephone number, other specific information) and the company endeavor to protect and administer this information safely and accurately based on the following guidelines.
In terms of use TORUNE Co., Ltd. web site (hereinafter referred to as the "Site"), you acknowledge that you accept the practices and policies outlined in this Privacy Policy.
■

Collection of Personal Information

Upon Use of this site, we may collect personal information, in order to continue to provide better services.
The range of personal information collected shall be required to the minimum to achieve the purpose of collecting and when handling the personal information, we comply with applicable laws and the company regulations regarding Personal Information Protection.
■

Management and Protection of Personal Information

We shall manage appropriately and strictly your personal information that we collect, preventing from being lost, destroyed, falsified, unauthorized access, and disclosure. Regarding your personal information obtained, we do not disclose without consent of the customers.
In addition, no personal information is being viewed by third parties accessing to the site.
■

Use of Personal Information

In our website, we may ask for your personal information. In such cases, you shall judge whether you provide us with your personal information or not, and you can deny to supply as well.
In addition, personal information you provide to the company will be available within the following objective.
・
To send important notices, such as communications about purchases,
and defect / replacement.
・
To research / analyze to improve our products and services related the paragraph above.
■

Disclosure of Personal Information

Personal information customers provide to the Company is not disclosed to any third parties without obtaining your consent, unless any of the following,
| | |
| --- | --- |
| ・ | When the customer has given a prior consent to the disclosure. |
| ・ | When your personal information is disclosed with the state not to be identified as you. |
| ・ | When the company judges that you could disadvantage third parties. |
| ・ | When the company determines disclosure is necessary for you and public interest. |
| ・ | When required by law, ordinance, or requested from public and governmental authorities. |
■

Compliance and Changes with Applicable Laws and Regulations

We shall comply with laws and norms regarding the protection of personal information in Japan.
The contents of the Privacy Policy may be revised or improved as necessary in whole or in part.
■

Privacy Questions

The company shall respond appropriately to consultations, questions and other matters about personal information from the customer.
Inquiries concerning Privacy Policy: g.info@torune.co.jp